By Comfort Smithson from Fundi Box
For the very first Fundi Box project, we opted for an all purpose, no sew tote bag. A great way to start so we can have a useful item to keep our many other projects to come. 
With this, we can also get to craft any where at anytime. It is a relatively simple project and I understand that many of us may not have sewing machines so this made it also a very accommodating project is a perfect for all skill levels. 
The kit included:
2 pieces of Canvas fabric

2 pieces of African fabric

2 faux leather straps




4 sets of chicago screws

Fabric Glue

Our featured gift is a fabric covered Notebook from

Neema Craft
(This kit is has now sold out. You can learn more about joining us for future kits at the bottom of this page). 
Currently available to subscribers only. 
FEATURED ARTISANS IN THIS BOX
Neema Crafts from Tanzania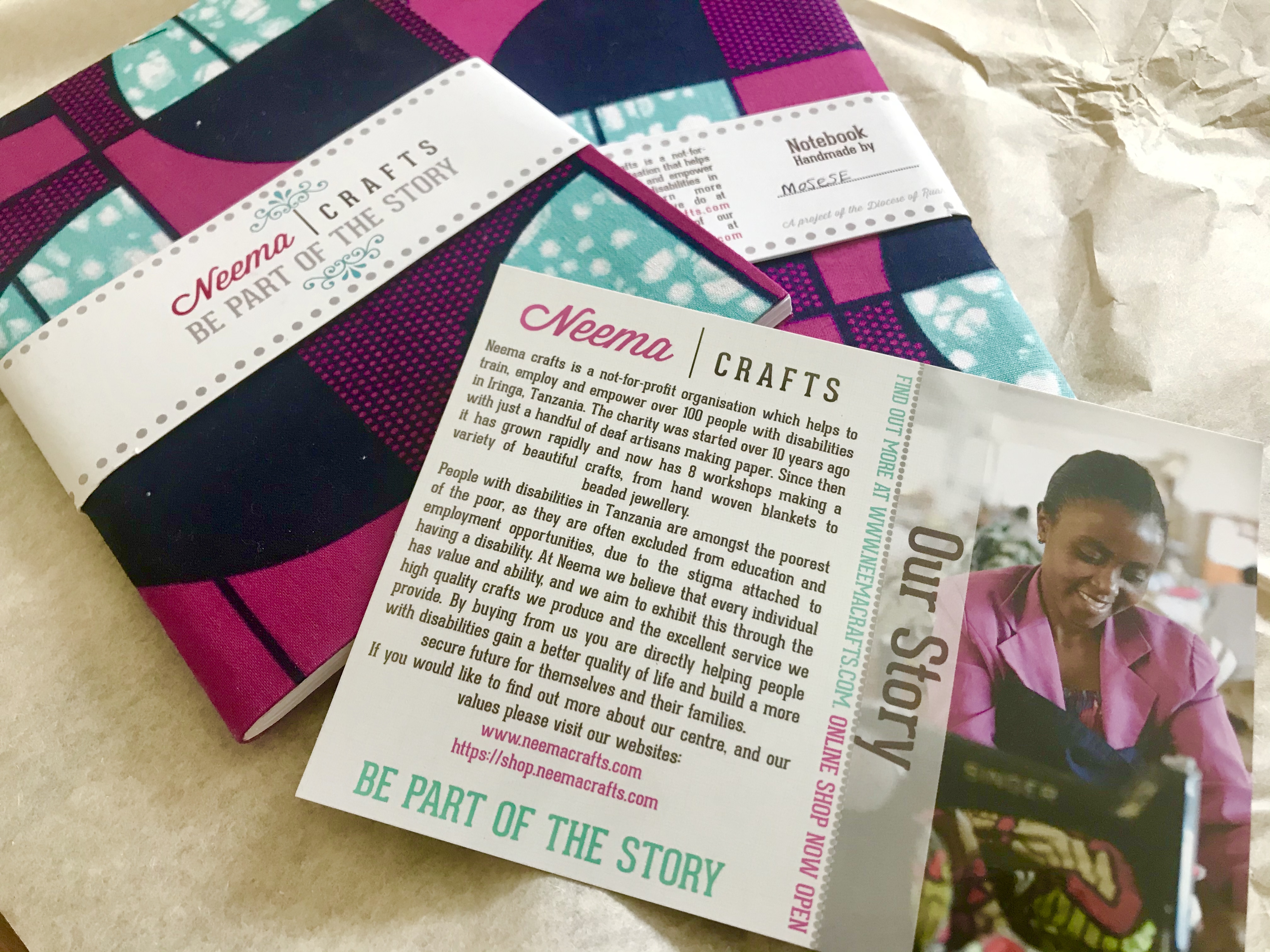 In this months box we had beautiful complimentary handmade notebook made by the artisans at Neema crafts. We can all agree a handy notebook is great to have in your bag because you never know when you need to take note of that idea, that shopping list, that contact.

Neema Crafts is a not for profit organisation that trains, employs and empowers people with disabilities in Tanzania. By shopping with us, you know that our products are made by staff who are receiving a fair wage and our products are produced from sustainable materials. Find out more about them here.
Phone: (+44) 1225 332 364
Email: info@fundibox.co.uk
Sign up for our newsletter and receive updates, bonus offers, and  inspiration for DIY ideas: