MUDCLOTH INSPIRED COASTERS

 
By Comfort Smithson from Fundi Box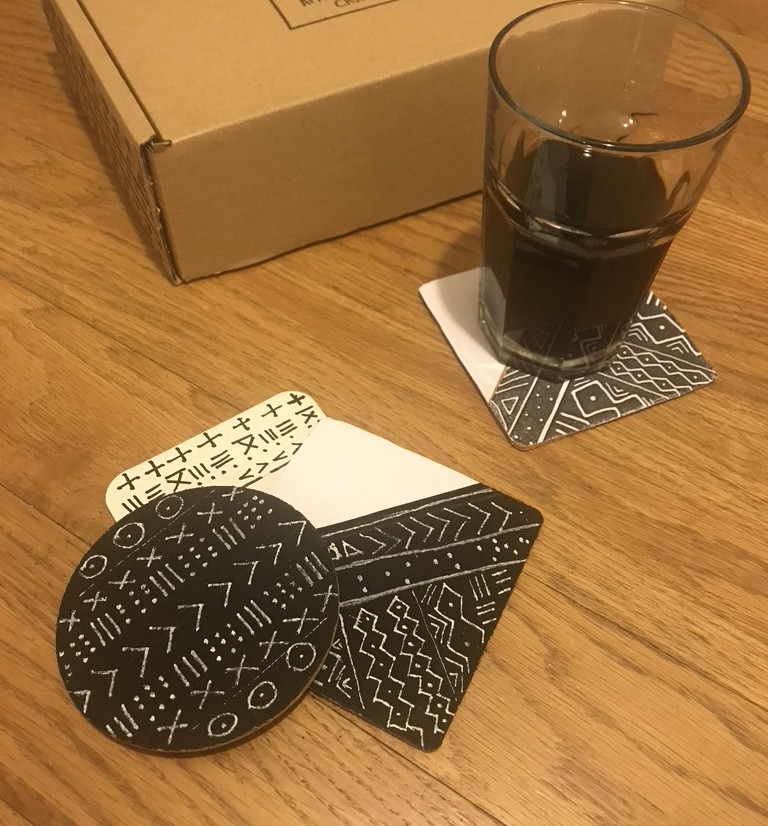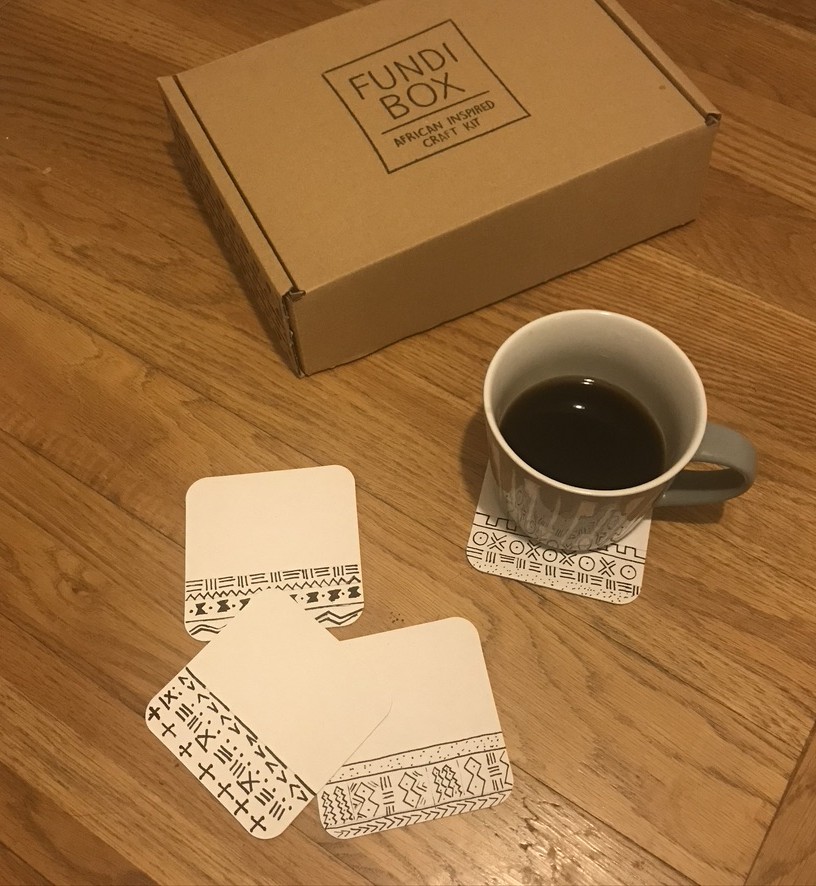 Running out of time for handmade gifts? These DIY Cork Coasters may just be it for holiday season. Make it even more unique by using the most widely recognisable African authentic pattern, the mudcloth / bogolani print.

 
For December box, you will be making your very own mudcloth inspired coasters. Probably the last thing you would consider however, Coasters can make amazing gifts because nearly everybody needs them. With the cold winter days and nights ahead, we will certainly be going through a good number of warm or cold drinks.

 
Also recognising that December can be quite full on with lots of activities, this easy project is a great way to sneak in just few minutes of crafting. Perfect and rewarding for every level of crafters.
The kit includes:
2 x Acrylic paints 

2 x acrylic paint pens

Cork coasters

Sponge brush

Full instructions to guide you through




And just like all other Fundi Boxes,

it will include special gift Sourced from Africa just for you. 
(This kit is has now sold out. You can learn more about joining us for future kits at the bottom of this page). 
FEATURED GIFT IN THIS BOX
CERAMIC AND BAMBOO MUGS FROM IVORY COAST
A popular feature in many African homes is the ceramic mugs. However, these beautifully designed ones from Ivory coast in West Africa just take it a notch higher. Perfectly matched with a lid that can double as coaster too and a lovely golden spoon.
If you are interested in buying some in the UK or Europe, you can find some more lovely pieces from Efie decor,

who so generously sourced our gifts for this month.
Find them at

here.
Phone: (+44) 1225 332 364
Email: info@fundibox.co.uk
Sign up for our newsletter and receive updates, bonus offers, and  inspiration for DIY ideas: