Decorative Thread balls/eggs  
By Comfort Smithson from Fundi Box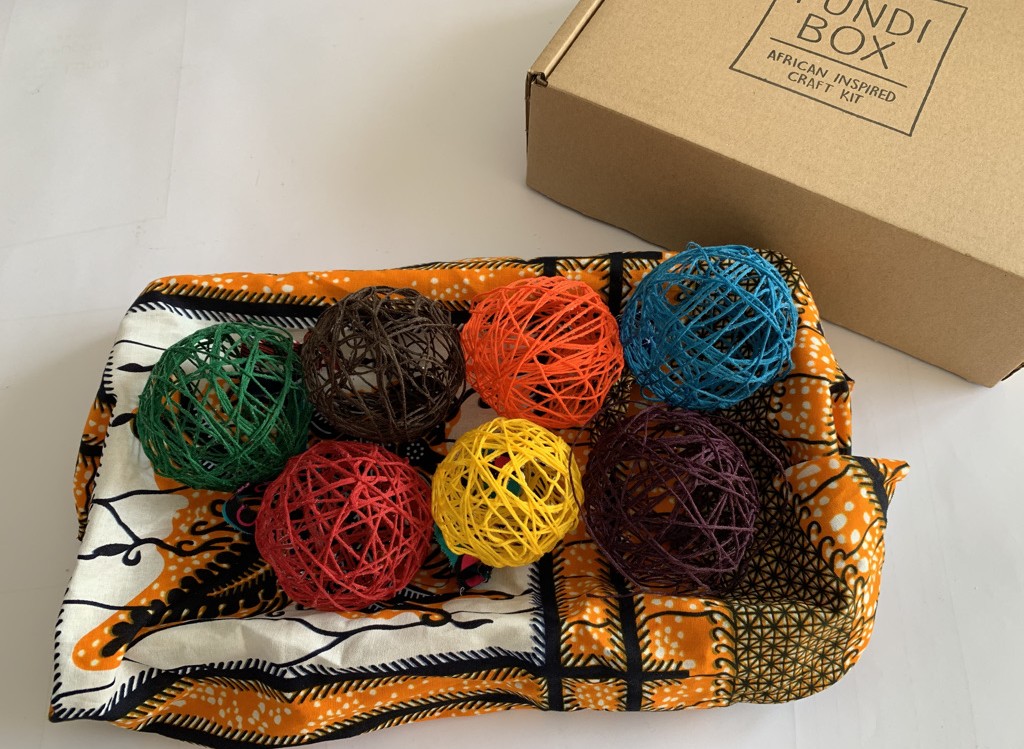 Getting you Easter ready....
Yes. I could call it the one project that fits all events.  It's very easy to make String and Glue eggs for Easter, spring, or any time of the year. For the March project, we will be making these fun string/yarn balls which make for a beautiful fun decorative item for your table or as it is done in Germany, why not have a easter egg tree.

There is so much more that you can also do to make the Easter eggs. There are also so many different ways you can explore the string eggs and make it more exciting even for the kids for example hiding some treasures in them (chocolate and all), or even make use of the fairy string lights from the November Chrsitmas box and light up these balls.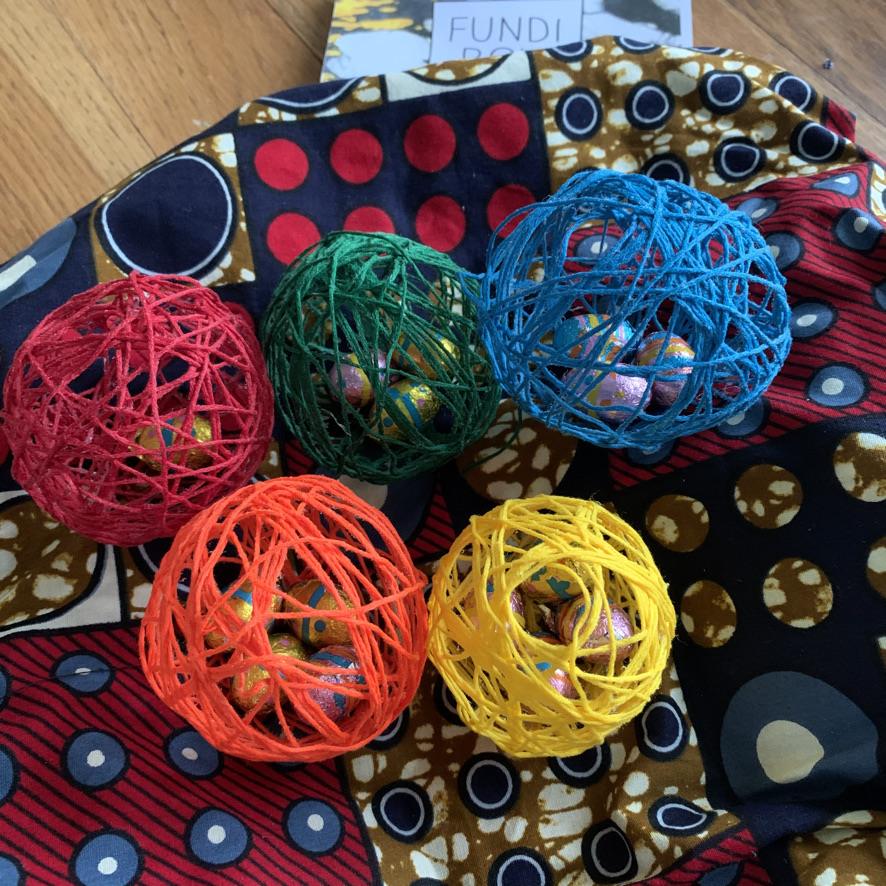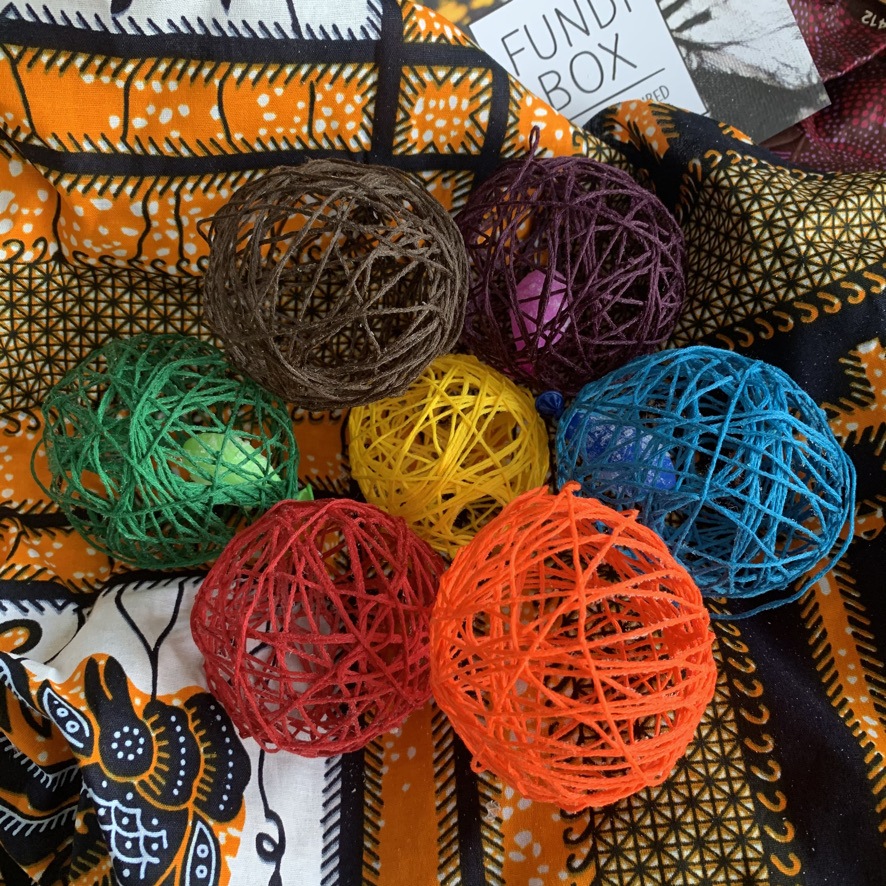 The kit includes: 
Embroidery floss threads

PVA glue

Small balloons


Full instructions to guide you through


And just like all other Fundi Boxes, it will include special gift Sourced from Africa just for you. 
(This kit is has now sold out. You can learn more about joining us for future kits at the bottom of this page). 
FEATURED GIFT IN THIS BOX
Handsewn African print table linen from Uganda
These bright, African fabric table linens which included either a Table runner or place mats made with African print fabric and lining are made by Beatrice using her pedal-powered sewing machine, as part of a socio-economic empowerment project in a rural community bordering Bwindi Impenetrable National Park, southwest Uganda.



If you are interested in buying some in the UK or Europe, you can find some more lovely pieces from

Bwindi Handmade crafts

, who so generously sourced our gifts for this month.
Phone: (+44) 1225 332 364
Email: info@fundibox.co.uk
Sign up for our newsletter and receive updates, bonus offers, and  inspiration for DIY ideas: