COPPER WIRE AFRICAN DECOR
By Comfort Smithson from Fundi Box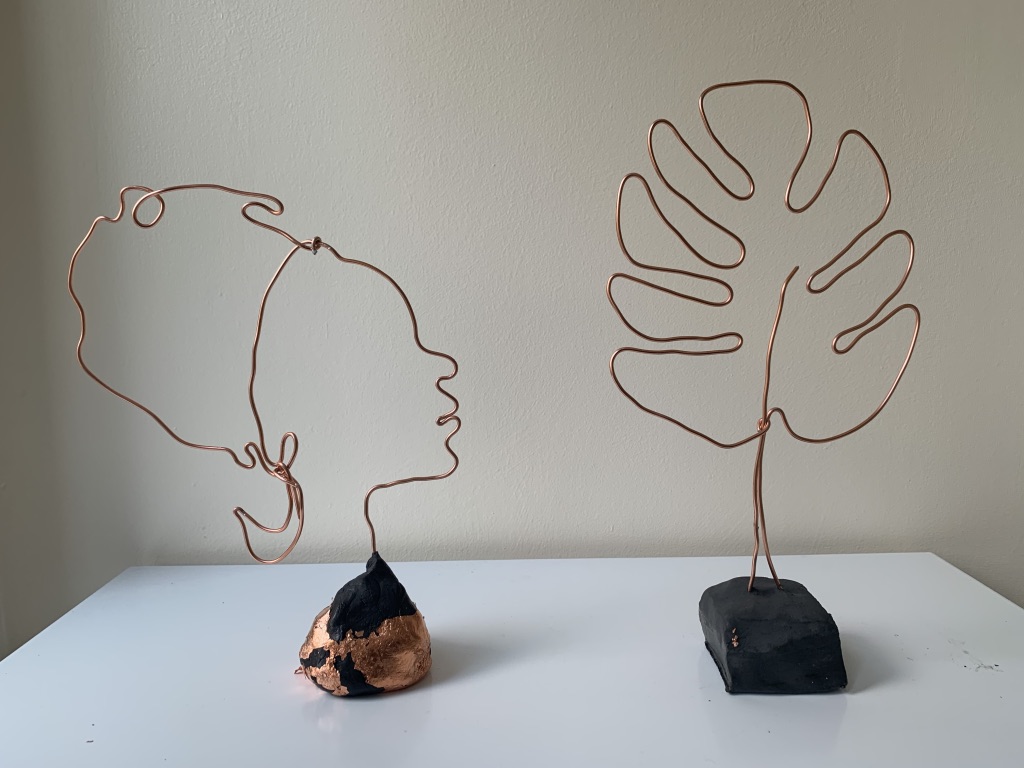 Who would have ever thought some simple copper wire could make such a sleek modern piece for that unique home decor piece for  your mantle. And of course true to the Fundi Box theme, we had to make it even more stricking with the elegant lady with an African headwrap portrait coupled with the all so popuplar tropical leaf, monstera.
These two items couldn't be easier to make. Even if you are new to crafts or DIY projects, you will easily be able to whip up this craft in no time! Once you have made these two, the possiblities for a lot more coper wire craft options is endless.
These wire crafts would be an excellent DIY gift idea. This is also a great craft to make for your desk at work or school!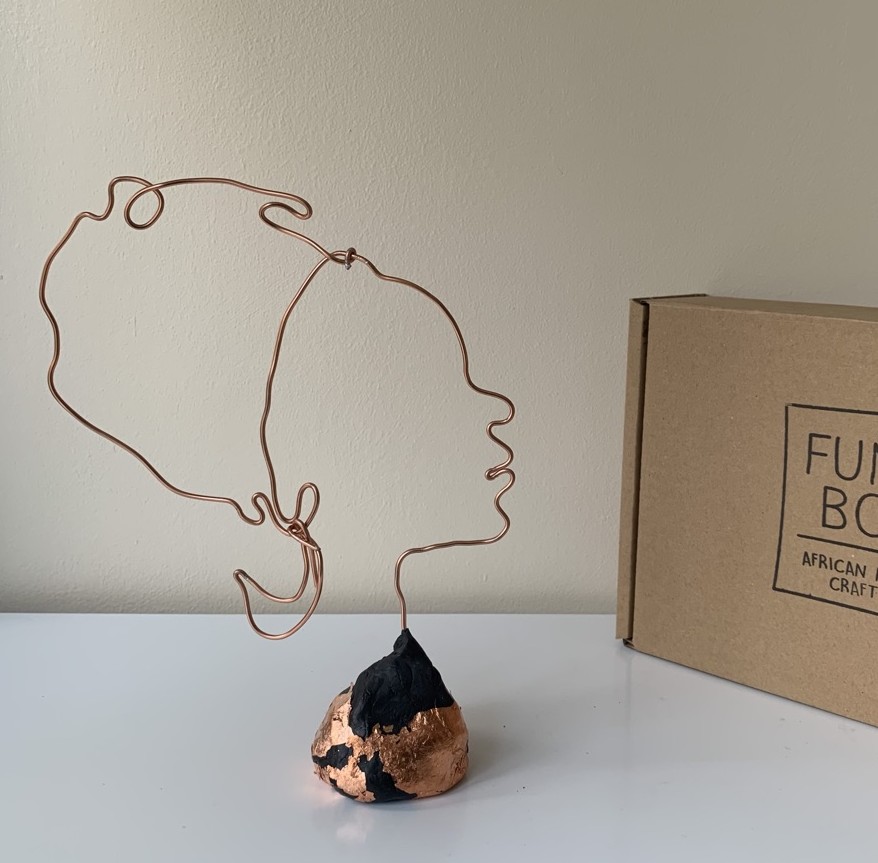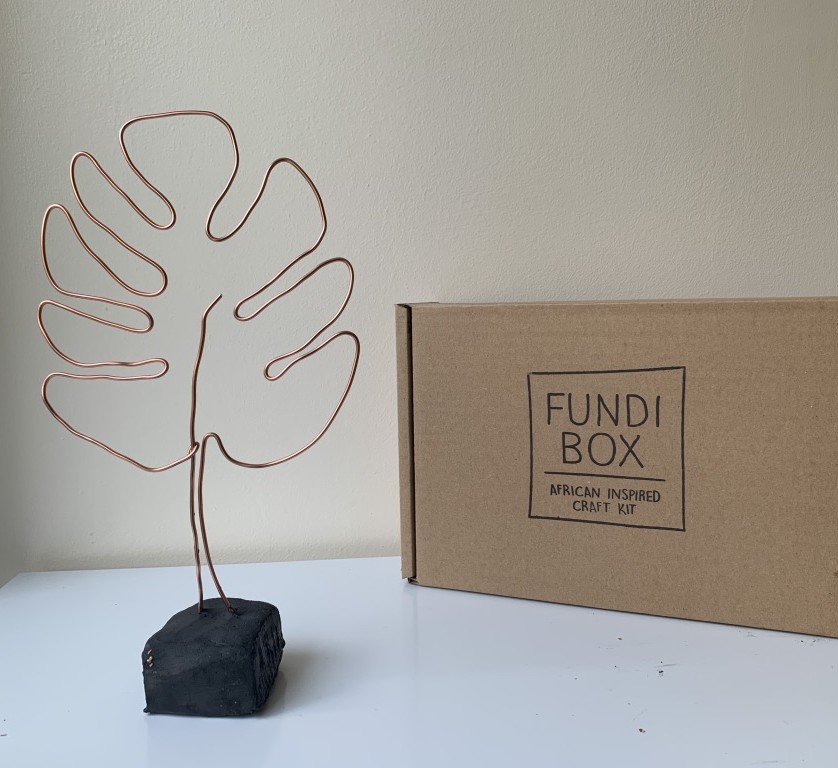 The kit includes: 
Copper wire

Line art template

Round Nose pliers

Wire cutter pliers

Full instructions to guide you through


And just like all other Fundi Boxes, it will include special gift Sourced from Africa just for you. 
ORDERS FOR THIS BOX CLOSE IN
Orders for this box are now closed. Please signup to the newsletter to get an alert when the next kits are available.
Phone: (+44) 1823253894
Email: info@fundibox.co.uk
Sign up for our newsletter and receive updates, bonus offers, and  inspiration for DIY ideas: